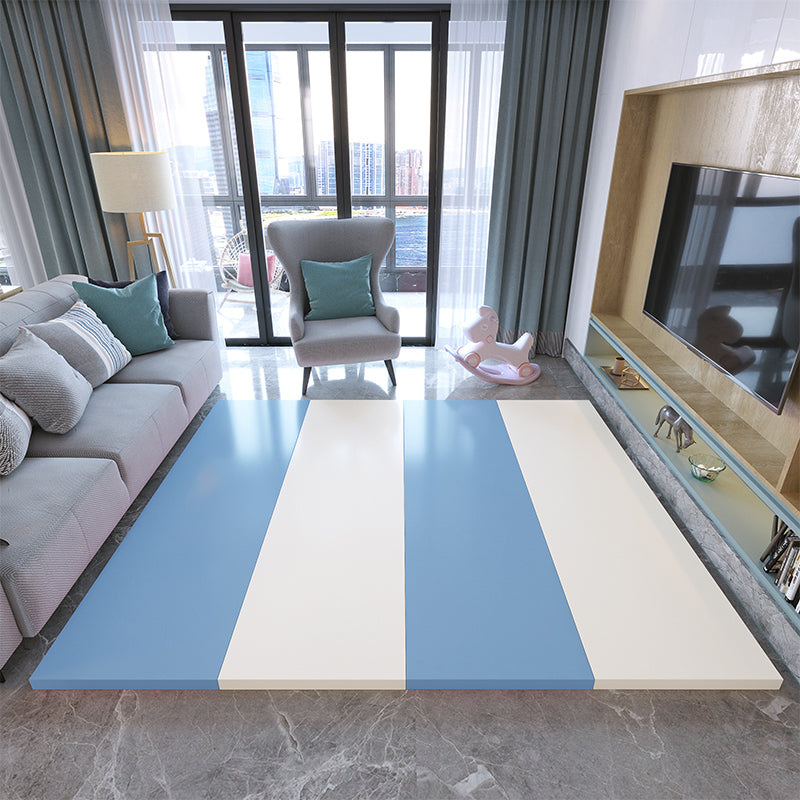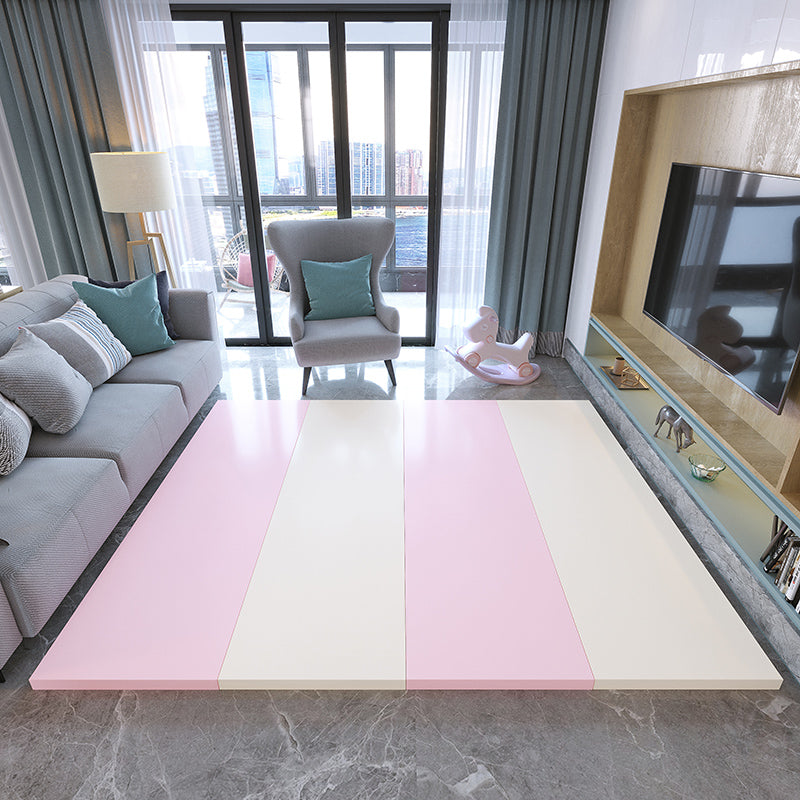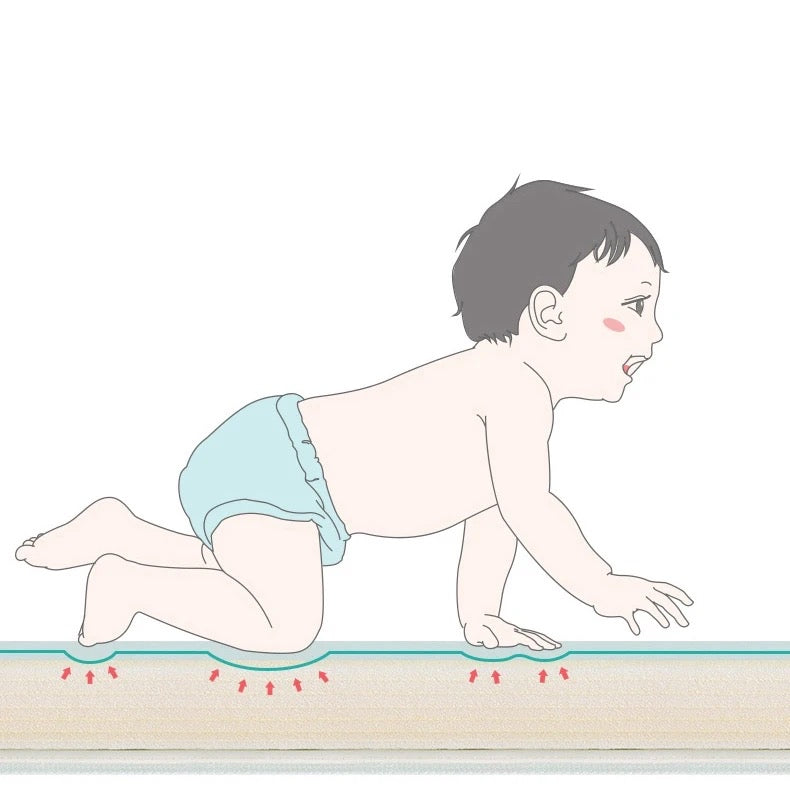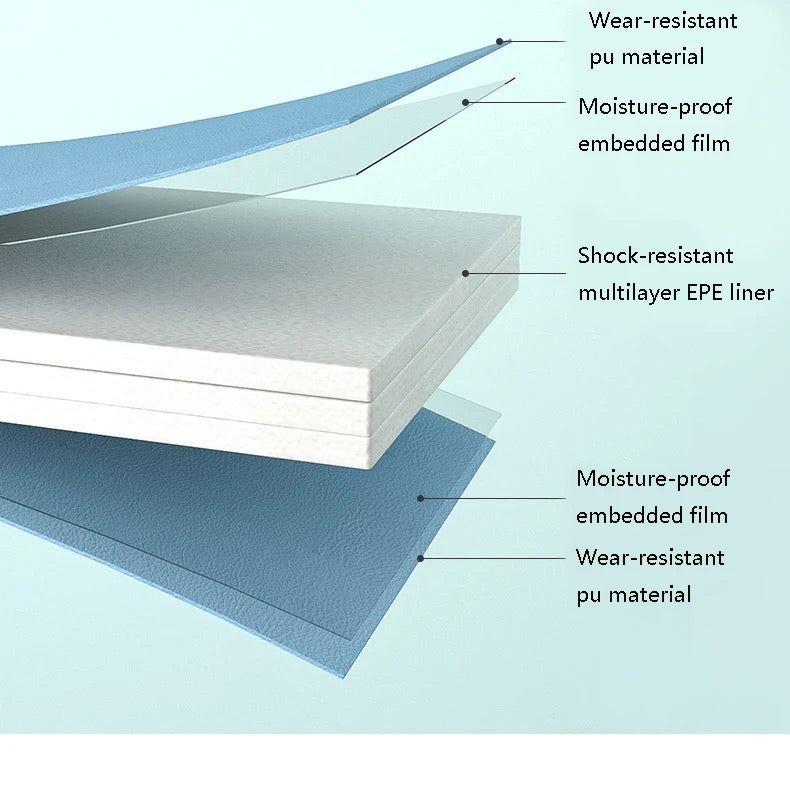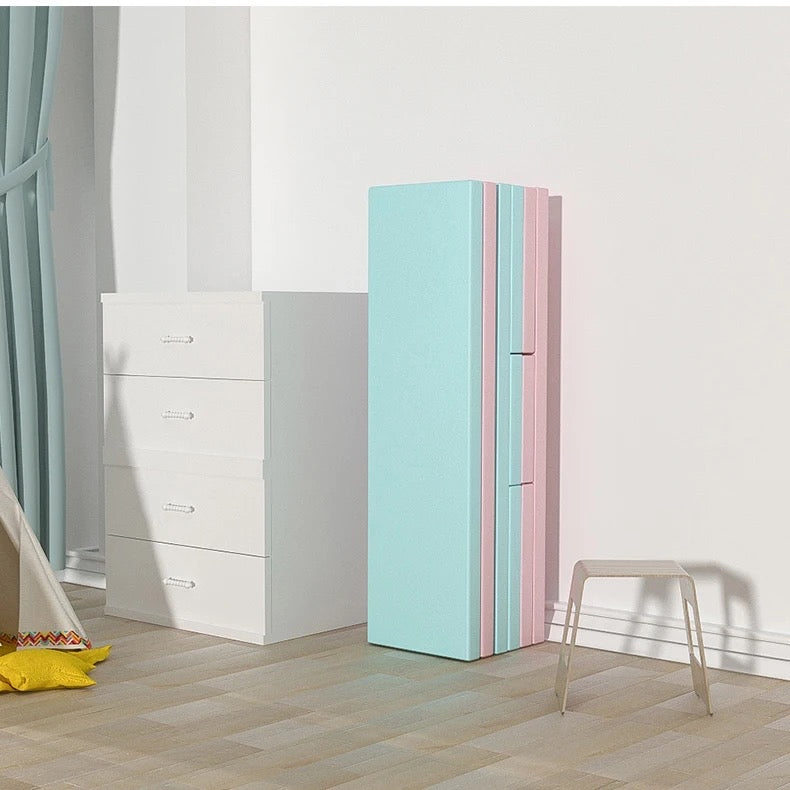 PU Leather mat 4cm thickness Crawling mat kids playmat waterproof
---
Introducing the PU Mat, a product designed to provide your baby with a comfortable and quiet space. With its 200,000 delicate and dense independent bubble supports, it helps avoid collapse, reduces the unique sound when stepping on it, and minimizes interlayer noise.

The mat features a safety material PE inner liner that offers shock absorption and rebound, ensuring that your baby doesn't feel any pain when falling. The high density XPE inner liner material is safe and maintains its softness and hardness, preventing it from collapsing.

Made with environmentally friendly water-based PU fabric, this mat is waterproof and urine resistant. It doesn't contain any carcinogens or harmful substances like DMF, polycyclic aromatic hydrocarbons, or formaldehyde. You can rest assured knowing that it is safe for your baby, even if they lick or bite the surface. Additionally, it is easy to clean with just a simple wipe, making it convenient for everyday use.

This newly upgraded antibacterial version of the mat provides additional benefits. The fabric has antibacterial, mold-resistant, and deodorizing functions, effectively preventing bacterial growth and ensuring a safe environment for your baby's growth.

The PU Mat is made from safe and odorless materials, and its composite integrated molding process eliminates the need for adhesives, making it healthy and non-toxic for your baby to play on. It offers high elasticity and softness, ensuring a comfortable surface and minimizing the risk of bumps or injuries.

With its hidden zipper design, the mat prevents baby bites and scratches, adding an extra layer of safety. It is not only functional but also aesthetically pleasing.

The mat is multifunctional and can be folded to encourage your baby's creativity. It can transform into various shapes, such as study desks or window sofas, providing versatility in its usage.

When it comes to storage, the mat can be quickly folded and stored in just three steps, making it easy to handle and store away when not in use. It also features one-second opening and closing, providing convenience and efficiency.

Say goodbye to traditional integrated style mats with the foldable crawling pad. It offers better storage options while still ensuring a safe and comfortable space for your baby.



Feature: 

1. Waterproof Material: The mat is made from a waterproof material, which prevents moisture from seeping through and keeps the mat dry.

2. Easy to Clean: The PU mat is easy to clean and maintain. You can simply wipe it with a damp cloth or use mild soap and water for tougher stains.

3. Non-Slip Surface: The mat has a non-slip surface, providing stability and preventing accidental slips or falls during use.

4. Easy to Fold and Store: The mat is designed to be easily folded, allowing for convenient storage and portability. It can be compactly stored in a closet, under a bed, or in a designated storage area.

5. 4cm Thickness: The mat has a thickness of 4cm, providing adequate cushioning and support for various activities such as exercise, yoga, or relaxation.

6. Non-Toxic Material: The PU mat is made from non-toxic materials, ensuring a safe and healthy environment for users. It does not contain harmful substances such as PVC or phthalates.

7. Layer with Hidden Zip: The mat features a layer with a hidden zip, which allows for easy removal and washing of the cover. This feature helps maintain the cleanliness and longevity of the mat.
We are committed to ensuring your satisfaction with your purchase, which is why we provide a 30-day return policy.


To initiate a return, please complete our return/exchange application form. Please note that the item must be in its original condition and packaging, with all tags, and must not have been used or worn.

Please refer to our return policy
All our orders are delivered during business hours.

Once payment has been received in full we will post within 2 business days via Australia Post or other reputable Courier, unless otherwise noted on listing. 

Please refer to our Shipping Policy
Several different payment options are available for your convenience, including up-front payment and pay overtime options, via our secure online checkout:

Credit Card
PayPal
Afterpay
ZipPay
Laybuy
Humm